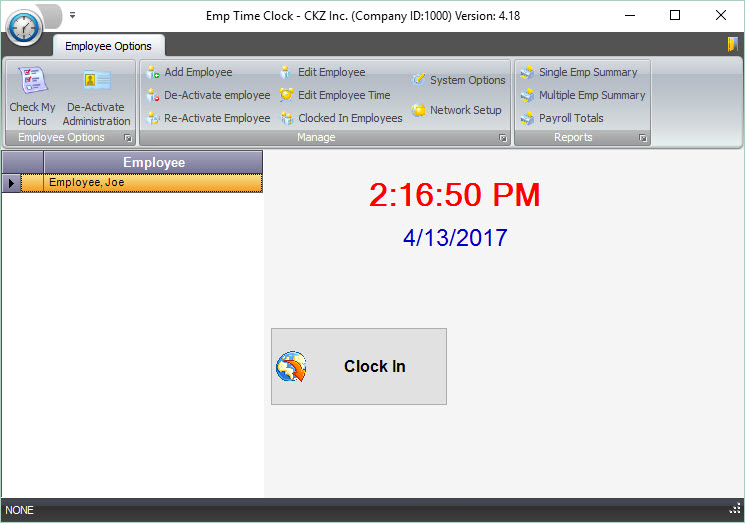 Emp Time Clock Software
Spend more time with your customers and let Emp Time Clock handle all of your employee time management needs best of all our time clock software it free.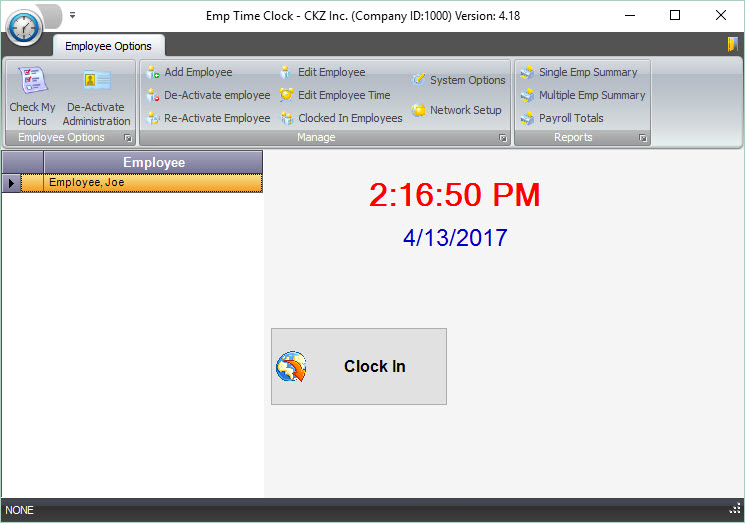 Accelerate your business by automating your employee time management
We've built Emp Time Clock with a very precise objective which is to help both young and established companies in their employee time management efforts.
We love bridging automation to your employee time management needs while saving you money.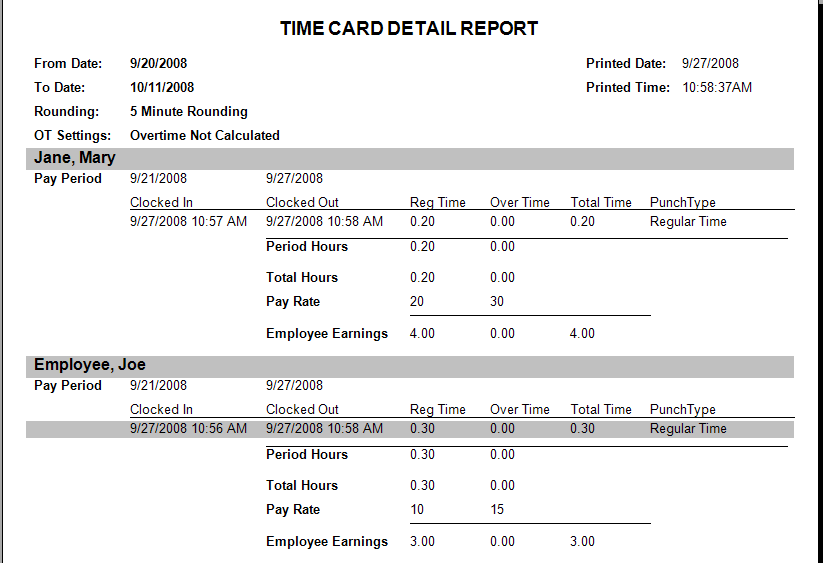 Emp Time Clock is the right desktop application for crunching numbers and handling your employee working hours. Our simple yet powerful app will allow you to:
✓

Be more productive

✓

Stay ahead of your employee's time management needs

✓

Focus your business and allow us to manage your employees time
Customers reported increased performance in the following business areas, on average:
Elimited buddy punching 85%
Overtime cost savings 90%
We take pride in the community we've created around Emp Time Clock and we'll continue to invest significant resources in it's development.
When you download Emp Time Clock you also get access to our extensive knowledge and toll free support from the leader in time clock software.
Emp Time Clock Features
Start using Emp Time Clock today and you'll notice major improvements in employee productivity. No longer will you be spending hours to manually add up time cards.
Employee Management
Whether you have 1 or 1000 employees our system is designed to support your organization and its specific needs.
Time clock management
Time management is the heart of our system. Your employees can clock out from either, their work station or a centrialed kiosk
Reporting
Our advanced reporting allow you to access and processing your time card data quickly and efficiently allowing you to focus on running your business
Frequently Asked Questions
Is the FREE version really free?

Yes, our free version is free, it is identicle to our kiosk edition with the exception it does not offer security options.




How many employees can I have with free version?

Unlimited, that is also true for our Kiosk and Network Edition.




Are you currently compatible with QuickBooks?

Yes, Emp Time Clock data can be exported in standard CSV format and imported into almost any version of QuickBooks simply and quickly.




Do you offer a paid version?

Yes, we offer both the Kiosk and Network Edition.




Will this remain free forever?

Yes, it always has been and always will be.




Do you calculate payroll taxes?

No, we do not calculate your states payroll taxes.



Download Emp Time Clock
Download Emp Time Clock Now
To make it easier for you to decide, we're giving you free and complete access to Emp Time Clock forever and if you're happy with our our free edition you can always upgrade later without losing any of your data.
NOTE: All pricing is in USD and a 1 time fee that gives you access to all future updates for life for free. ALSO ALL order are manually verified, please allow upto 24 hours for your order to be processed.

2Checkout.com, Inc. is an authorized retailer of Emp Time Clock

Privacy Policy: This policy covers how we use your personal information. We take your privacy seriously and will take all measures to protect your personal information. Any personal information received will only be used to fulfill your order, and may be used for internal analytical purposes. We will not sell or redistribute your information to anyone.

Refund Policy: Please download and test our free version before purchase as all products are sold "as is". The customer assumes the responsibility for the purchase, and no refunds will be issued.
Use the contact form to ask us any questions or get in touch using the following contact information:
(800) 421-7074

sales@emptimeclock.com

www.emptimeclock.com
9934 La Canada Way | Shadow Hills CA 91040 | United States